General Emerson Info

This site is sponsored by
Duneland Press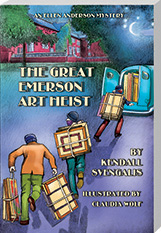 and
Emerson Memories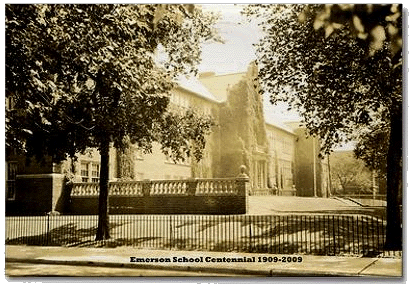 Emerson School Faculty, 1909-1974
We are trying to compile as complete a list as possible of all Emerson teachers.
Click on a link below for a list of all teachers:
This list of Emerson High School faculty is based on the content of yearbooks published between 1911 and 1974, and on the faculty lists contained in the William A. Wirt Manuscript Collection housed at the Lily Library at Indiana University in Bloomington, IN. The list may be viewed either chronologically, from 1909-1974, or alphabetically. Because no commercial yearbooks were published from 1933-1937, however, some faculty may be excluded because they began and ended their Emerson careers during this period. For the same reason, some teacher's dates may be inaccurate because they began or ended their careers at Emerson during these years. This gap is partially filled by the availability of a mimeographed yearbook for 1935 which lists faculty. Similar mimeographed yearbooks may also exist for 1933, 1934, 1936 and 1937.
Although the original Emerson High School continued in operation until 1981, we have not as yet been able to obtain the yearbooks for the years 1975-1981. When we do, we will add the names of teachers who taught during that period, and extend the years of teachers who began their careers prior to 1975. We would be pleased to hear from graduates of the class of 1975-1981 who would be willing to either lend us their yearbooks or have them photocopied to complete this project. Please contact us through this web site if you would like to help.
At some future date, we will also list the faculty of the Emerson School for the Visual & Performing Arts, which opened in 1981 and graduated its first class in 1988.
The historic Emerson School structure at Seventh and Carolina Streets was placed on the National Register for Historic Places in 1995. Thus, unlike Froebel School (which was demolished in 2004), Emerson is protected by law from the same fate. This is only fitting, as Emerson is one of the twentieth century's most famous public school buildings, and the birthplace of the century's most significant educational experiment, William A. Wirt's "Work-Study-Play" system of education. What will be done to preserve the building from decay, however, remains to be seen. A Gary historical and educational museum would be a fitting use for this historic structure.
Of additional concern to Emerson alumni is the continued preservation of the historic Emerson art collection which once graced the second and third floor hallways. Initiated with the donation of a copy of Rembrandt's "Mother" by the Class of 1911, the Emerson art collection grew to include a number of paintings by noteworthy regional artists, including dunes artist Frank Dudley.
Finally, with the closing of the building at Seventh and Carolina, the status of the Emerson trophy collection, which was housed on the third floor, is a matter of concern. We hope that this trophy collection will be preserved intact and spared the fate of the trophies which were lost with the closing and, eventual demolition, of Froebel School.