General Emerson Info

This site is sponsored by
Duneland Press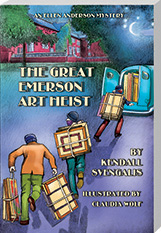 and
Emerson Memories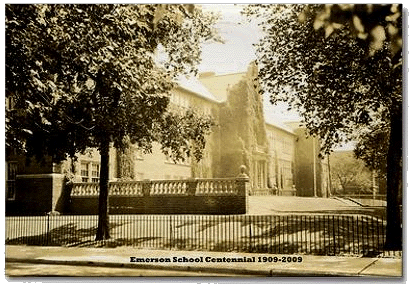 Emerson Gift Items
Check out Emerson gift items at: www.cafepress.com/emersonmemories


Currently, there are lots of items celebrating Emerson's 100th Anniversary (1909-2009).

Get a centennial souvenir while they last!





Brand New!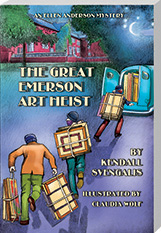 This exciting, mystery novel set in 1942 Gary, Indiana was just published by classmate Kendall Svengalis. Girl detective, Ellen Anderson, has a chance meeting with Natalia Boroskova, a Soviet Union escapee, on board the 20th Century Limited to Chicago and becomes embroiled in a plot of soviet espionage, plus the theft of the Emerson School art collection. As a bonus, it will increase your vocabulary!

Actual Emerson (and some Froebel) teachers and students from 1942 are included in the story. Check out chapter 29 here.