General Emerson Info

This site is sponsored by
Duneland Press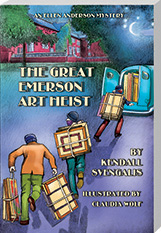 and
Emerson Memories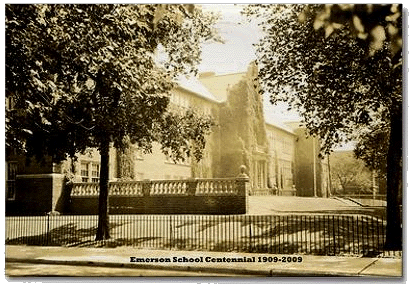 Back in 1965...
Top Events of 1965
January 30 – State funeral of Sir Winston Churchill takes place with the largest assembly of statesmen in the world until the 2005 funeral of Pope John Paul II.
February 15 – A new red and white maple leaf design is inaugurated as the flag of Canada, replacing the Union Flag and the Canadian Red Ensign.
February 21 – Malcolm X is assassinated in Manhattan.
March 2 – The Sound of Music premieres at the Rivoli Theater in New York City.
March 7 – Bloody Sunday: Some 200 Alabama State Troopers clash with 525 civil rights demonstrators in Selma, Alabama.
March 8 – Vietnam War: Some 3,500 United States Marines arrive in South Vietnam, becoming the first American combat troops in Vietnam.
March 17 – In response to the events of March 7 and 9 in Selma, Alabama, President Johnson sends a bill to Congress that forms the basis for the Voting Rights Act of 1965. It is passed by the Senate May 26, the House July 10, and signed into law by President Johnson Aug. 6.
March 18 – Cosmonaut Aleksei Leonov, leaving his spacecraft Voskhod 2 for 12 minutes, becomes the first person to walk in space.
March 25 – Martin Luther King, Jr. and 25,000 civil rights activists successfully end the 4-day march from Selma, Alabama, to the capitol in Montgomery.
April 5 – At the 37th Academy Awards, My Fair Lady wins 8 Academy Awards, including Best Picture and Best Director. Rex Harrison wins an Oscar for Best Actor. Mary Poppins takes home 5 Oscars. Julie Andrews wins an Academy Award for Best Actress, for her portrayal in the role. Sherman Brothers receives 2 Oscars including Best Song, "Chim Chim Cher-ee".
April 9 – In Houston, Texas, the Harris County Domed Stadium (more commonly known as the Astrodome) opens.
May 5 – The first draft card burnings take place at the University of California, Berkeley, and a coffin is marched to the Berkeley Draft Board.
June 3 – Gemini 4: Astronaut Edward Higgins White makes the first U.S. space walk.
July 14 – U.S. spacecraft Mariner 4 flies by Mars, becoming the first spacecraft to return images from the Red Planet.
July 26 – The Maldives receive full independence from Great Britain.
July 30 – War on Poverty: U.S. President Lyndon B. Johnson signs the Social Security Act of 1965 into law, establishing Medicare and Medicaid.
August 9 – Singapore is expelled from the Federation of Malaysia, which recognizes it as a sovereign nation. Lee Kuan Yew announces Singapore's independence and assumes the position of Prime Minister of the new island nation.
August 15 – The Beatles perform the first stadium concert in the history of rock, playing at Shea Stadium in New York.
August 30 – Casey Stengel announces his retirement after 55 years in baseball.
September 9 – Sandy Koufax pitches a perfect game in a baseball match against the Chicago Cubs. The opposing pitcher, Bob Hendley, allows only 1 run, which is unearned.
September 25 – The Tom & Jerry cartoon series makes its world broadcast premiere on CBS.
October 4 – Pope Paul VI visits the United States. He appears for a Mass in Yankee Stadium and makes a speech at the United Nations.
October 17 – The NY World's Fair at Flushing Meadows, NY, closes. It opened in 1964.
October 28 – In St. Louis, Missouri, the 630-foot-tall parabolic steel Gateway Arch is completed.
November 6 – Freedom Flights begin: Cuba and the United States formally agree to start an airlift for Cubans who want to go to the United States (by 1971 250,000 Cubans take advantage of this program).
November 7 – Pillsbury's world-famous mascot, the Pillsbury Doughboy, is created.
November 8 – The soap opera Days of our Lives debuts on NBC.
November 9 – Northeast Blackout of 1965: Several U.S. states (VT, NH, MA, CT, RI, NY and portions of NJ) and parts of Canada are hit by a series of blackouts lasting up to 13½ hours.
November 22 – Man of La Mancha opens in a Greenwich Village theatre in New York and eventually becomes one of the greatest musical hits of all time, winning a Tony Award for its star, Richard Kiley.
December 9 – A Charlie Brown Christmas, the first Peanuts television special, debuts on CBS, quickly becoming an annual tradition.
December 30 – Ferdinand Marcos becomes President of the Philippines.

Top Songs of 1965
1. (I Can't Get No) Satisfaction, The Rolling Stones
2. I Can't Help Myself (Sugar Pie, Honey Bunch), Four Tops
3. Wooly Bully, Sam The Sham and The Pharaohs
4. My Girl, Temptations
5. You've Lost That Lovin' Feelin', Righteous Brothers
6. Downtown, Petula Clark
7. Help!, The Beatles
8. Can't You Hear My Heartbeat, Herman's Hermits
9. Crying in the Chapel, Elvis Presley
10. You Were On My Mind, We Five
11. I Got You Babe, Sonny and Cher
12. Mrs. Brown You've Got a Lovely Daughter, Herman's Hermits
13. The Birds And The Bees, Jewel Aikens
14. Hold Me, Thrill Me, Kiss Me, Mel Carter
15. Shotgun, Jr. Walker and The All Stars
16. Help Me, Rhonda, Beach Boys
17. This Diamond Ring, Gary Lewis and The Playboys
18. The "In" Crowd, Ramsey Lewis Trio
19. King of the Road, Roger Miller
20. Stop! In The Name Of Love, Supremes
21. Unchained Melody, Righteous Brothers
22. Silhouettes, Herman's Hermits
23. I'll Never Find Another You, Seekers
24. Cara, Mia, Jay and The Americans
25. Mr. Tambourine Man, Byrds

Academy Awards
Best Picture: My Fair Lady, Jack Warner, producer
Best Director: George Cukor, My Fair Lady
Best Actor: Rex Harrison, My Fair Lady
Best Actress: Julie Andrews, Mary Poppins
Best Supporting Actor: Peter Ustinov, Topkapi
Best Supporting Actress: Lila Kedrova, Zorba the Greek
Best Original Screenplay: Father Goose written by Frank Tarloff, Peter Stone and S.H.Barnett
Best Adapted Screenplay: Becket, by Edward Anhalt
Best Original Song: Mary Poppins, Richard M. Sherman and Robert B. Sherman
Best Original Score: Mary Poppins by Richard M. Sherman and Robert B. Sherman

Cost of Living in 1965
Yearly Inflation Rate USA 1.59%
Year End Close Dow Jones Industrial Average 969
Average Cost of new house $13,600.00
Average Income per year $6,450.00
Gas per Gallon 31 cents
Average Cost of a new car $2,650.00
Loaf of bread 21 cents
Average Rent per month $118,00

Sources for the above, and for more info:
http://en.wikipedia.org/wiki/1965
http://www.thepeoplehistory.com/1965.html